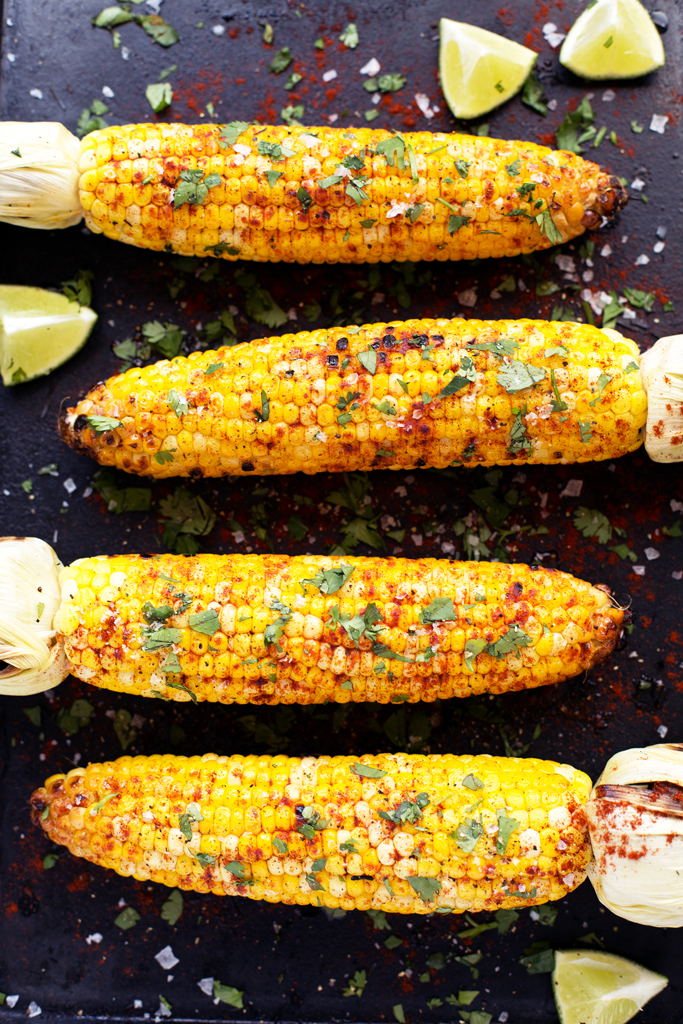 GRILLED CILANTRO, LIME + PAPRIKA CORN ON THE COB
Author:
Ashley Melillo | Blissful Basil
Ingredients
4 ears of corn
2 tablespoons virgin coconut oil
smoked paprika, to taste
1 lime, cut into wedges
handful of fresh cilantro, chopped
sea salt, to taste
freshly-ground black pepper, to taste
Instructions
Heat grill over high until hot.
If you want a bit of a char on the corn, pull back a few of the husks on each ear of corn. Place the corn directly on the grill, cover, and grill for 15 to 20 minutes or until the husks are charred on all sides, rotating occasionally. Remove and let cool until they can safely be handled.
Remove the husks and silk from each ear of corn. You can either discard the husks completely or fold them back to use as handles.
Use a pastry brush or your hands to spread the coconut oil over each ear of corn. Place the corn on a serving platter, sprinkle with the smoked paprika, spritz with the fresh lime juice, sprinkle with cilantro, and season with sea salt and black pepper. Serve.